Peter Reesor Print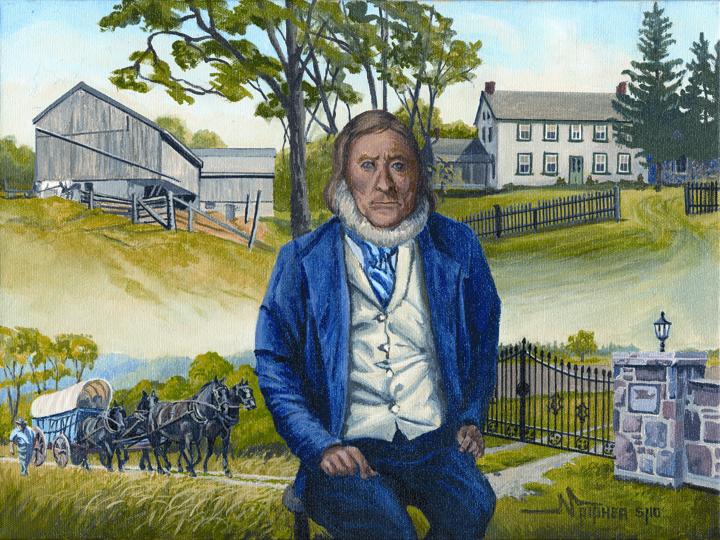 This portrait of Peter Reesor ( 1775 to 1854 ) shows Peter centered amongst significant Reesor landmarks. The upper corners show the original barn and house built by Peter in 1831 and 1832 respectively on Lot 4 Concession 9 Markham. The Conestoga wagon in the lower left is representative of the symbolic trek from Pennsylvania to Markham in 1804. The Reesor Gates in the lower right corner were built in 2000 at the Reesor Homestead and Pioneer Cemetery Lot 14 Concession 10.
The Reesor Family were delighted that well known Markham artist, Murray Pipher, captured so many significant aspects of the Reesor Family history in this creative work of art. The original painting was auctioned at the Reesor Reunion 2010. We are very pleased that the artist permitted one hundred limited edition prints to be offered. Murray Pipher has signed and numbered each print .
The prints are 12x14 inches in size and individually wrapped in a protective cellophane sleeve.
---
Copyright © 2010 The Reesor Family in Canada Genealogical and Historical Society Incorporated
Markham, Ontario, e-mail: < cousin@reesorfamily.on.ca>